One more thing:
Talk to your parents!


Believe it or not, there's actually a Federal law that says kids need their parents' permission to participate in an online activity like TEAM WONDERREEL's FirstWatch. So if you're starting 3rd, 4th, 5th or 6th grade and you're ready to join the Team, go ask 'em!
Then ask them to click this button: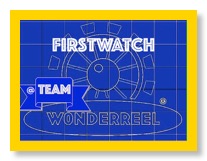 to let us know you'd like to join.


Thanks! We can't wait to see you at TEAM WONDERREEL


P.S. There's a pretty good chance your parents will want to know a bit more. So please tell them about TEAM WONDERREEL's information page for grownups.