A PARENT'S FAQ
What's TEAM WONDERREEL?

We're creating the first streaming video platform dedicated to quality children's entertainment from all over the world— WONDERREEL . TEAM WONDERREEL is an opportunity for kids and families to join in—to have their say and to help make WONDERREEL the first streaming video platform designed for and by kids.

We've girdled the globe to find terrific programs for kids 6-12—most never seen before in the US. And we're designing a set of controls that address the cognitive, emotional and developmental needs of school-age children—as well as the needs of their parents.

All along the way, we've consulted with small groups of girls and boys. Now we're inviting a much larger community of 3rd, 4th, 5th and 6th graders to join the team. As our project unfolds, TEAM WONDERREEL members will watch our shows, play with our platform, kick the tires, and tell us what they think.


What's TEAM WONDERREEL FirstWatch?

This summer, TEAM WONDERREEL is inviting members to FirstWatch, a private, password-protected sneak preview of WONDERREEL. Twice a week, participants will be offered about a half-hour of new TV selected from our global collection. They'll share their likes and dislikes, helping us shape our curated library.

FirstWatch launches on Monday July 27. TEAM WONDERREEL members can join in on any online tablet, phone, computer or smart TV with a web browser (like Firefox or Chrome), anywhere, at any time they like until September 10.

To join TEAM WONDERREEL and enroll your kids in FirstWatch, just click the link at the bottom of this page.


What does TEAM WONDERREEL FirstWatch cost?

It's absolutely free.

There are no apps to download and no time requirements. Kids can watch anywhere there's a web browser and an Internet connection.


Is TEAM WONDERREEL safe?

100%. Each child will have unique personal credentials for the TEAM WONDERREEL website in an account managed by their parents. We will never sell or otherwise distribute personally identifiable information. The program is fully compliant with US and California rules on protecting children's online privacy.



How can I learn more about the whole WONDERREEL initiative?

Click to visit Planet Wonderreel , our comprehensive project information hub.



How can my family join TEAM WONDERREEL and FirstWatch?
To join TEAM WONDERREEL, click here: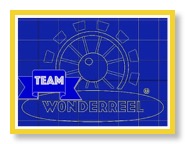 To join and ENROLL your kids in TEAM WONDERREEL FirstWatch , click here: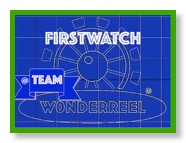 Thanks! We look forward to welcoming your family to TEAM WONDERREEL.